OVERVIEW
With two-factor authentication enabled — also known as 2FA — you get an extra layer of security that cyber-thieves can't easily access, because the criminal needs more than just your username and password credentials to access your XTOPIA account.
Effective from July 2020, signing in to your XTOPIA account will work a little differently.


STEP-BY-STEP
Step 1: Go to XTOPIA login page.
Step 2: Enter your password to login.
Step 3: Follow the steps provided in XTOPIA to activate 2FA with your preferred Authenticator app.
Step 4: You will be prompted to login again with the verification code shown on your Authenticator app to complete the activation.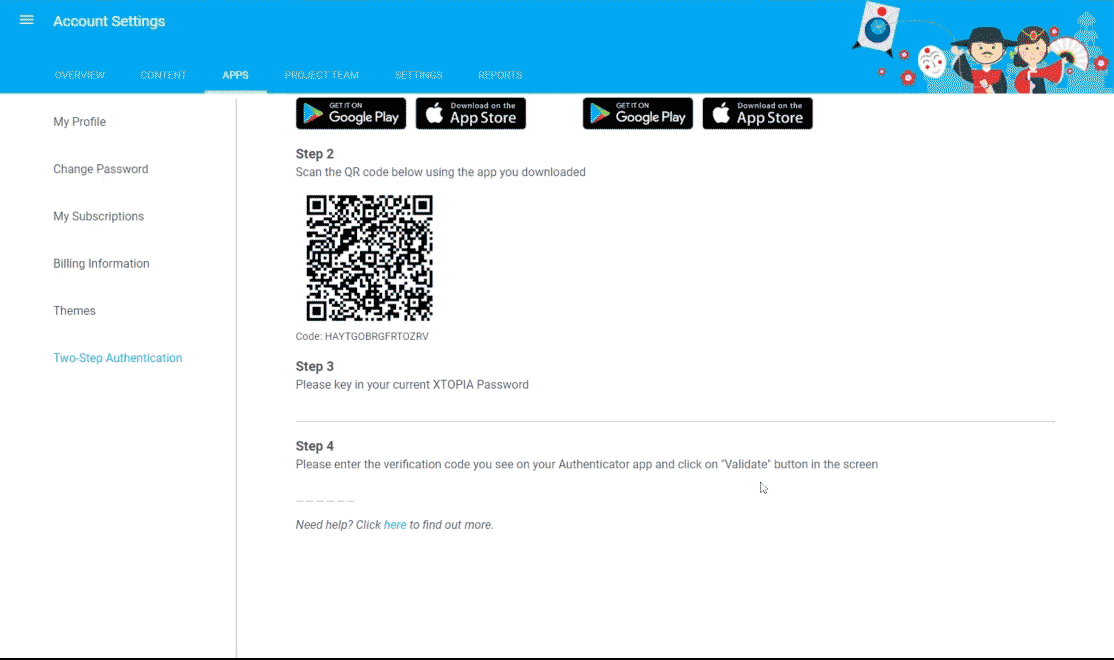 FAQs
What happens if I lose my mobile device?
You are required to contact XTOPIA Team at support@ximnet.com.my to verify and renew your XTOPIA account. You will be asked a couple of security questions for verification. Upon successful verification, you can then reconnect your XTOPIA account with your preferred Authenticator app again.


What happens if I remove the app from my device?
You are required to perform the same steps as above.

Must I use 2FA every time I attempt to login to XTOPIA?
XTOPIA users can choose to remember the device for 24 hours before you are prompted to perform 2FA again.


Is 2FA mandatory for me?
Yes. All XTOPIA users must activate 2FA to access XTOPIA effective from July 2020.


Is this feature free?
Yes. All XTOPIA users will get this enchanced security feature to safeguard your XTOPIA account.


Why my code is invalid?
Please check if your device time settings is accurate (not manually set faster / slower than its actual time). Alternatively, make sure you key in your code before its 60 seconds expiry time.
Can I skip this step?
As part of our commitment to keep your website safe, all XTOPIA users must enable 2FA to proceed to login.