OVERVIEW
Filter the project list by the last updated date.

STEP-BY-STEP
Click on the burger menu on top left.

Click on the Project in the menu.

On the first dropdown select the Last Updated option.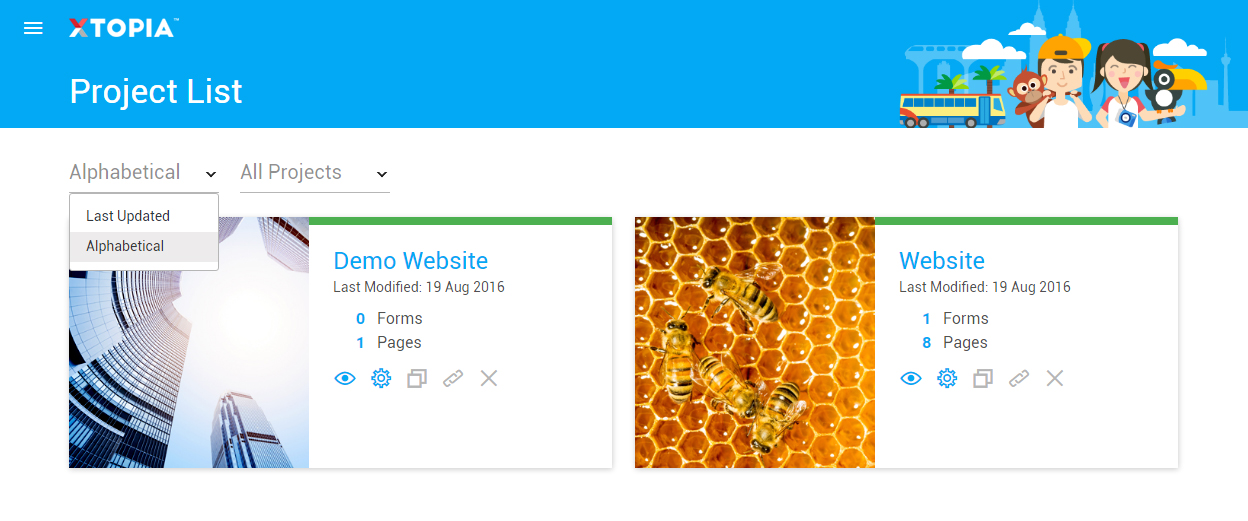 NOTE:
- This feature is only available for users with more than one project in an account.